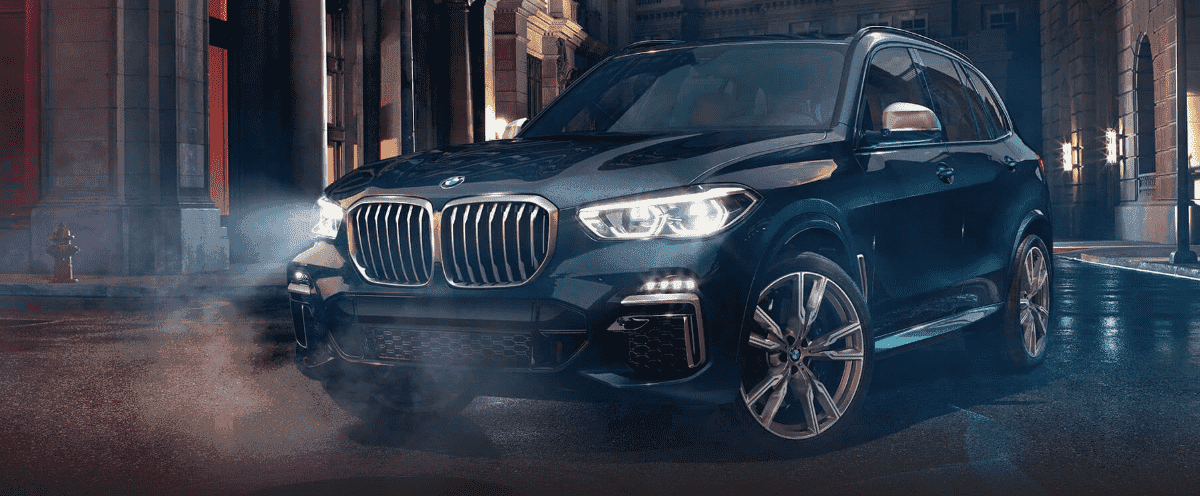 Should I buy a BMW? If you're asking yourself this question, you're already well on your way to a more enjoyable daily drive. Still, any doubts are bound to linger. Which is better: BMW or Mercedes-Benz? Who wins out when we compare Audi vs. BMW or Lexus vs. BMW in depth?  Anyone who's spent time behind the wheel of the Ultimate Driving Machine® will tell you the same thing. The BMW features and benefits make our models champions of Greenwich-area highways.
BMW Features & Benefits: Performance
The BMW brand has long been synonymous with the ultimate in performance. Here's what our neighbors in Rye and Old Greenwich tend to get excited about today:
Engine and Powertrain Options: Choosing BMW means selecting from a wide range of powerful, dependable powertrains, including their celebrated 4- and 6-cylinder turbocharged engines, and their increasingly-popular hybrid powertrains.
Performance-Tuned Drivetrains: Most models are available with either rear-wheel drive or BMW xDrive AWD, and that means you'll enjoy superior control and invigorating performance on every drive.
M Performance Models: At the top of the line, you'll encounter the celebrated M Performance models like the BMW M5. The latter can accelerate from 0 to 60 in a blistering 3.2 seconds, and many other models are available with M-inspired features and packages.
BMW vs. Mercedes-Benz: Although drivers may expect these two German rivals to stay neck-and-neck on the racetrack, the truth is that Mercedes-Benz is a relative latecomer to the world of high-performance consumer automobiles. BMW offers superior performance at a wider range of price points.
BMW Features & Benefits: Technology & Comfort
Although BMW performance is one of the brand's biggest selling points, it's not the only reason that more and more drivers are answering "Yes!" when they're asked, "Should I buy a BMW?" Here's what else you should look for when you're inside the cabin on your test drive:
BMW iDrive® Infotainment: Most models in the lineup come with 7-inch, 10.25-inch, or 12.3-inch touchscreens, and most are running on iDrive® 7.0. This simple yet sophisticated interface connects you with touchscreen buttons, hard keys, and a rotary controller, so entertainment is always at your fingertips.
Top-Tier Technology for All: Models like the new BMW X5 and the new BMW 5-Series offer head-up displays, heated front and rear seats, wireless device charging, rear-seat entertainment systems, interactive driver displays, and so much more. No matter what you desire, you can get it in a BMW.
Safety and Drive Assistance: BMW has never sacrificed safety for style, and models like the X5 come standard with front and rear parking sensors, blind spot monitoring, automatic emergency braking, and much more. Even where the BMW Active Driving Assist® doesn't come standard, it's almost always optional.
BMW Brand Comparison: Value & Luxury
Are you wondering how BMW compares to major competitors? You're not alone. Here, we've covered J.D Power reliability scores, warranty coverage, and complimentary maintenance for three popular matchups:
Reliability
BMW scored highly in J.D. Power's latest reliability study, with just 122 problems reported per 100 vehicles sold (PP100). Learn more about BMW reliability with our team.
Lexus came out ahead, but Audi and Mercedes-Benz both scored lower with 124 PP100 and 134 PP100, respectively.
Warranty Coverage and Complimentary Maintenance
The BMW Limited New Car Warranty protects you for 4 years or 50,000 miles, whichever comes first. Comparing BMW vs. Mercedes-Benz, Lexus, or Audi, they're all equals at first glance.
However, since BMW offers complimentary car maintenance for 3 years or 36,000 miles, our new vehicles come with a much lower cost-to-own! Lexus and Audi only offer free maintenance for 1 year or 10,000 miles, and Mercedes-Benz doesn't offer complimentary maintenance at all.
Although buying a BMW is always exciting, remember that you have the option to lease a BMW too! You can even execute a lease buyout later on if you decide you'd like to keep the vehicle.
Get Up Close and Personal with BMW Today!
Are you still wondering, should I buy a BMW? Compare the BMW 3 Series vs. 5 Series, or come in and check out our new BMW inventory today! We know you'll find even more to get excited about when you explore our new vehicle specials in Greenwich.
Learn More with BMW of Greenwich
The 2022 BMW iX price list starts at $83,200, and drivers who choose this all-electric Sports Activity Vehicle® will have plenty of options to consider when they're configuring a model to bring home. In this guide from BMW of Greenwich we'll explore the standard features and available packages to help you choose the model that has…

The 2022 BMW X5 towing capacity maxes out at a robust 7,200 pounds when properly equipped. If you opt for the plug-in hybrid configuration, you'll get a strong BMW X5 tow capacity of up to 5,952 pounds. Note that in order to enjoy the maximum BMW X5 towing capacity on the roads in and…

The 2022 BMW X3 is a compact SUV, but that doesn't mean it compromises when it comes to delivering strong performance on the roads in and around Greenwich. Take for instance the BMW X3 2022 towing capacity. When properly equipped, the 2022 BMW X3 towing capacity can reach up to 4,400 pounds! That is…